Air Conditioning Sunshine Coast
Looking for Air Conditioning Sunshine Coast? Our combined 20+ years experienced coupled with our need to deliver reliable and quality service has earned the trust of the lovely people  of Sunshine Coast. We work fast, clean, and with expertise. You can't go wrong with air conditioner sales sunshine coast so call us now at 0431 588 808.
Why Choose Us?
Local business with over 20 years combined experience
No fuss
On time
Friendly professional service
Affordable while still being high quality
Promptness and attention to detail
Quality electricians you can trust
Air con leaders in the Sunshine Coast
Free, no obligation quote
Sunshine Coast Air Conditioning Specialists
Today, every home needs to have an air conditioning system. Now that this luxury has become a norm for many households, the need to have an affordable and reliable air conditioner specialist is more apparent now, than ever.
Air Conditioning Sunshine Coast are the masters of the field. We know the machine like the back of our hand and can help you with installing, replacing, or repairing your air conditioning Caloundra. Whether you need help with your home's air conditioning system, or that of a rental property, or even a hotel. We are definitely the right choice. Call us today at 0431 588 808 to get your Free, no obligation quote.
Air Conditioning Installation Sunshine Coast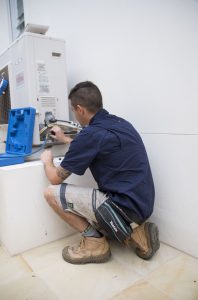 Every home is different, which means that each home has its own requirements and specification which an air conditioner has to match for it to perform remarkably.
Air Conditioning Sunshine Coast will openly discuss these needs with you and help you draft an assessment of what your personal requirements are and ever offer the best advice on what type of air conditioner to purchase. With over 20 years of experience, we know exactly what kind of unit works best for certain types of households. Let us help you purchase and install the perfect sunshine coast air conditioning services kunda park QLD.
We Help You Through The Process
As the experts in Air Conditioning Sunshine Coast, we see to it that we provide you with a vast selection of air conditioner types and which choice works well and which won't with regard to your home.
There are many Fujitsu air conditioning sunshine coast kinds, such as packaged air conditioners, and central air condition systems. You might need help making the right choice as to which system will work best for you. Fear not, we will guide you through the whole process. From proper selection, installation, and maintenance. We will see everything through the end.
If you're concerned about your budget, don't worry, we can work flexibly, to mold ourselves and our packages to fit your desired budget. Moreover, we are also very concerned about your electric bill in the future. Which is why we see to it that the air conditioning unit you choose, is both effective for you home and cost-efficient. If you want to get started on making your home a cooler place, call us now at 0431 588 808 and get your free quote.
Want to Replace Your Conditioning?
As a property owner, there are many factors to consider when planning to replace your current air conditioner. Perhaps the machine isn't working as well as you'd hoped, leading you to want to replace it. In this case, it's best to seek the advice of an expert. Doing so will help you get your system working better faster, and even help you get a better deal.
We have over 20 years of experience in Joyce Mayne air conditioner sale and will be sure to help you replace your old conditioning system in no time. If you want need some help or professional assistance, we are the best people for the job. Call us now at 0431 588 808 to get your free quote.
Important Points To Keep In Mind
Like all machines, Air Conditioning Sunshine Coast are intricate devices. There are many things for you to consider and many environmental factors that can affect its performance. When choosing the correct unit for your household, it is best to seek the help of air conditioning Noosa to make the right decisions. Factors such as size, location, and other appliances need to be considered. To give you a broader scope of what you need to consider, see the list below:
Number of rooms in the building or household that will be included in the flow.
What are your peak usage times?
Do you have a cool roofing?
Are your windows tinted or shaded to reduce air leakage?
What other electrical machines do you have? Will your washers, dryers, and lighting be in conflict with your air conditioner usage?
Is your ducting installed and insulated properly?
If you need a need help with any of these points, feel free to call us. Just dial 0431 588 808 and our friend staff will be there to assist you.
Removal & Disposal of Your Old Air Conditioner
When it is time to remove your old air conditioner, ducted air conditioning sunshine coast will gladly see you through the whole process. We will go above and beyond and even help and quote you on selecting a new and better replacement. Moreover, we will also do all the heavy lifting for you.
You can count on us to remove your old unit properly and dispose of it as well. Adequate disposal of your old unit is necessary to ensure safety since almost all old units have coolants that need qualified technicians to remove. Skipping this step may prove to be hazardous for non-professionals. Let us take care of it, call us now at 0431 588 808 to get started on your removal and replacement of your old air conditioner.
Stress-Free Removal
Did you know that there are lawful regulations when it comes to disposing of old air conditioning units? Apparently, federal and state regulations see to it that Air Conditioning Sunshine Coast require us to abide by the rules of sanitation departments.
In this aspect, it is best to seek the help of a professional like us to properly remove the coolant and dispose of your air conditioner. If you need help setting up a new one, we can do that too. We will even guide you through the purchasing process, help you make the right unit selection and install the machine on your property. If you are in need of our services, call us now at 0431 588 808 to get your Free, no obligation quote.
Complete Tidy Up and Remove All Rubbish
Installing a new air conditioner may require extra work done on your property such as a total overhaul of your current ducting and system set up. Barkers air conditioning sunshine coast can help you buy the right air conditioner as well as remove your old system. We will even make sure that a full cleanup and removal of your old system is performed.
We care deeply about our clients, which is why we see to it that once we're done doing our work on your property, that we will leave it squeaky clean as well. There's nothing more frustrating than to pay your technicians only to find that you can't enjoy your new air conditioning system yet because there's a ton of rubble to clean up. Trust us when we say that with Air Conditioning Sunshine Coast, you'll be in good hands.
Safe Work with Minimum Fuss
Is your air conditioning unit suffering from a burnout? We can help you deal with that problem right away.
After serving Sunshine Coast for over 20 years, we know how to deal with the different types of burnouts and contaminant created by burnouts. If you find that you are having trouble with burnouts, seek our help immediately, and we will check and see how severe the issue really is.
You can rely on our team of professionals to guarantee your safety and resolve the situation using tested and sage methods. After doing so, we will even perform a strict cleanup, ensuring that after we leave, you home or office would be spotless. We won't want you to have to deal with disposing metal residue and coolant materials after we're gone, so we will handle it all, ensuring that you won't have to deal with unneeded cleanup stress.
Air Conditioning Services Covering The Whole Sunshine Coast
Alexandra Headland, Aroona, Bald Knob, Balmoral Ridge, Battery Hill, Beerburrum, Beerwah, Belli Park, Bells Creek, Birtinya, Bli Bli, Bokarina, Booroobin, Bribie Island North, Bridges, Buddina, Buderim, Burnside, Caloundra West, Caloundra, Cambroon, Chevallum, Coes Creek, Conondale, Coochin Creek, Coolabine, Cooloolabin, Coolum Beach, Cotton Tree, Crohamhurst, Curramore, Currimundi, Diamond Valley, Dicky Beach, Diddillibah, Doonan, Dulong, Eerwah Vale, Elaman Creek, Eudlo, Eumundi, Flaxton, Forest Glen, Gheerulla, Glass House Mountains, Glenview, Golden Beach, Harper Creek, Highworth, Hunchy, Ilkley, Image Flat, Kenilworth, Kiamba, Kidaman Creek, Kiel Mountain, Kings Beach, Kulangoor, Kuluin, Kunda Park, Kureelpa, Landers Shoot, Landsborough, Little Mountain, Maleny, Mapleton, Marcoola, Maroochy River, Maroochydore, Meridan Plains, Minyama, Moffat Beach, Mons, Montville, Mooloolaba, Mooloolah Valley, Mount Coolum, Mount Mellum, Mountain Creek, Mudjimba, Nambour, Ninderry, North Arm, North Maleny, Obi Obi, Pacific Paradise, Palmview, Palmwoods, Parklands, Parrearra, Peachester, Pelican Waters, Peregian Beach, Peregian Springs, Perwillowen, Point Arkwright, Reedsville, Rosemount, Shelly Beach, Sippy Downs, Tanawha, Towen Mountain, Twin Waters, Valdora, Verrierdale, Warana, West Woombye, Weyba Downs, Witta, Woombye, Wootha, Wurtulla, Yandina Creek, Yandina, Yaroomba
Get Your Free No Obligation Air Conditioning Installation Sunshine Coast Quote Today!
We've been proudly servicing Sunshine Coast and its surrounding areas for over 20 years. We have become the people's choice when it comes to air conditioning advice, repairs, installation, and replacement.
Call us today at 0431 588 808 to get your obligation-free quote! We'll be glad to listen to your concerns and even set up a scheduled appointment for a site visit.