Air Conditioning Maroochydore
Act Right Electrical is Maroochydore's one stop shop for all your air conditioning needs! Get in touch with our friendly team for a free quote. 
Looking for Air Conditioning Services In Maroochydore?
Act Right Electrical is a team of air conditioning experts in Maroochydore, with over 20 years combined experience and dozens of rave reviews, Act Right has been quickly becoming one-of-a kind for all your needs when it comes to installation or repairs of air conditioners!
Air Conditioning Installation, Replacement & Much More
At Act Right Electrical, we know that a well functioning air conditioner is vital for your home. That's why we offer a variety of services to ensure that your system is running efficiently. We can examine, service, or replace inside and outside coils to maximise efficiency and reliability. We also offer ductwork services to ensure that your system is installed correctly.
With our high standards, we can save you money by making sure that your air conditioning system is running smoothly. So if you are looking for a professional team to help you with your air conditioner, look no further than Act Right Electrical in Maroochydore. We're here to help you keep your home comfortable all year long.
We Here To Help You Find The Right Solution For Your Maroochydore Home
As the climate continues to warm, air conditioning has become a necessity for many people. However, with the wide range of air conditioners on the market, it can be difficult to know which one is right for your home. Our team of experts can help you to choose an air conditioner that meets your needs, environment and budget.
We take into account all of your requirements when making our recommendations, so you can be confident that you're getting the best possible service. In addition, we can also install your new air conditioner for you, ensuring that it is set up correctly and working efficiently. With our assistance, you can enjoy cool, comfortable temperatures in your home all year round.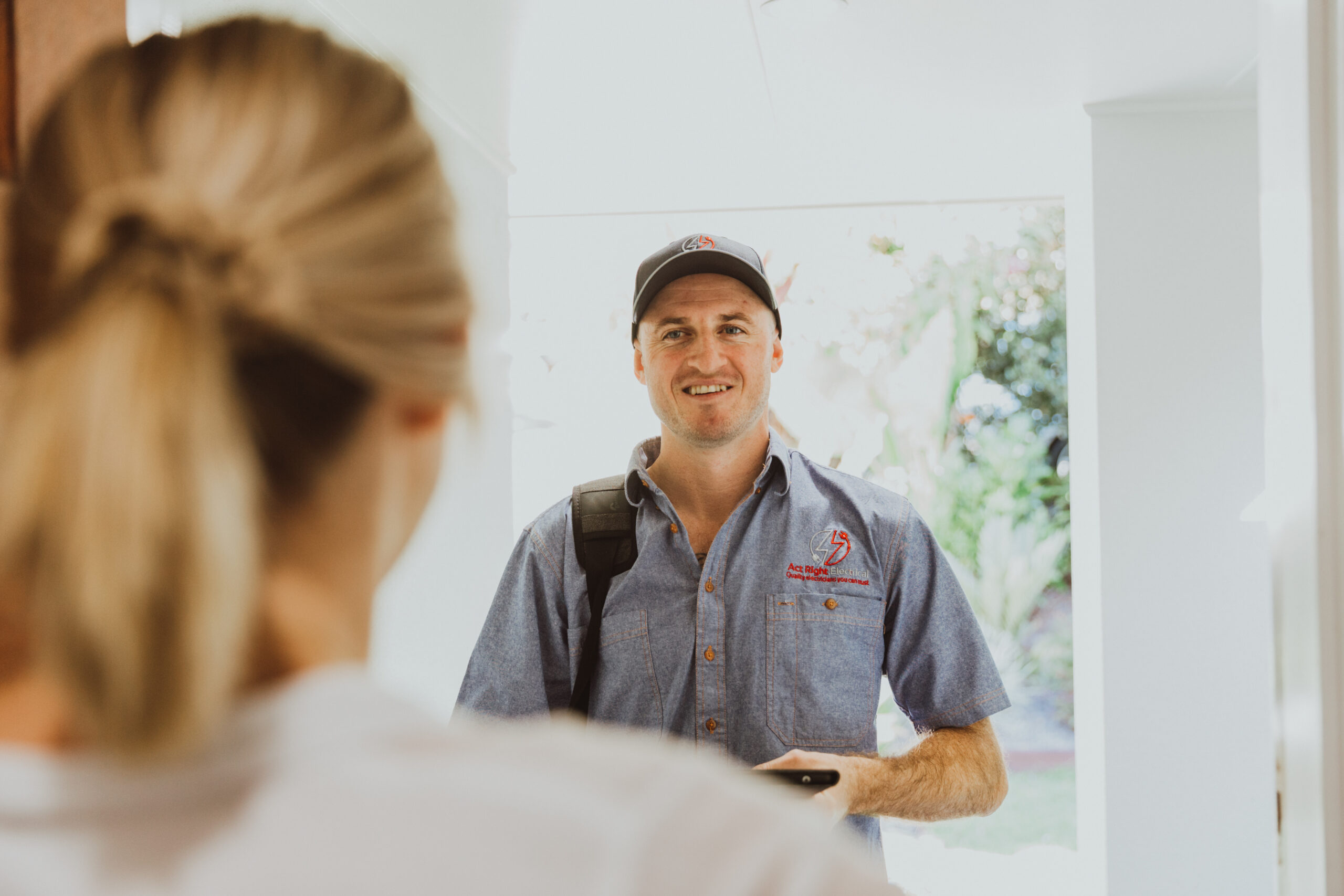 Affordable Air Conditioning Maroochydore
Act Right Electrical offers a wide range of air conditioning services in Maroochydore. Our team of licensed professionals are committed to providing our customers with the best possible products and services. We offer free quotes and honest advice, and our prices are very competitive.
Contact Your Local Maroochydore Team
Whether you need air conditioning advice, installation, or repairs, we are here to help. Contact us today to learn more about our air conditioning services and how we can help you keep your family or business cool this summer.
Local Air Conditioning Specialists In Maroochydore
Air conditioning is a vital part of any home or office, especially during the hot summer months. A properly functioning air conditioner helps to regulate temperature and humidity levels, making your space more comfortable and preventing the growth of mold and mildew. However, air conditioners can be complex systems, and it is important to find a qualified technician to service your unit.
At Act Right Electrical, we are your local air conditioning specialists. We have the knowledge and experience to troubleshoot any problem, big or small. Whether you need a routine checkup or emergency repairs, we are here to help!
Here For All Your Air Conditioning Needs!
The cost of energy is one of the main concerns for many households. With the increasing cost of living, it is important to make sure that you are using your energy in the most efficient way possible. Air conditioners can be a big contributor to your energy bill, so it is important to get expert advice on how to choose the right unit for your home.
Our team have the experience and knowledge to help you make the best choices for your needs. We can advise you on the most energy-efficient solutions that will suit your home, office or renovation project. With so many options available, we can help you find the best option for your situation and budget.
Get Your Free Quote Today!
Call us on 0431 588 808 today for all your air conditioning Maroochydore inquiries, including installation.
Reliable Maroochydore Team, Ready To Help!
When you choose Act Right Electrical, we're here for your air conditioning needs. Our experienced professionals will help guide and ensure that every step of the process goes smoothly so all it takes is one call before getting started! We know how important customer satisfaction really means, and we'll work hard until our clients are happy with their installation or upgrade services provided.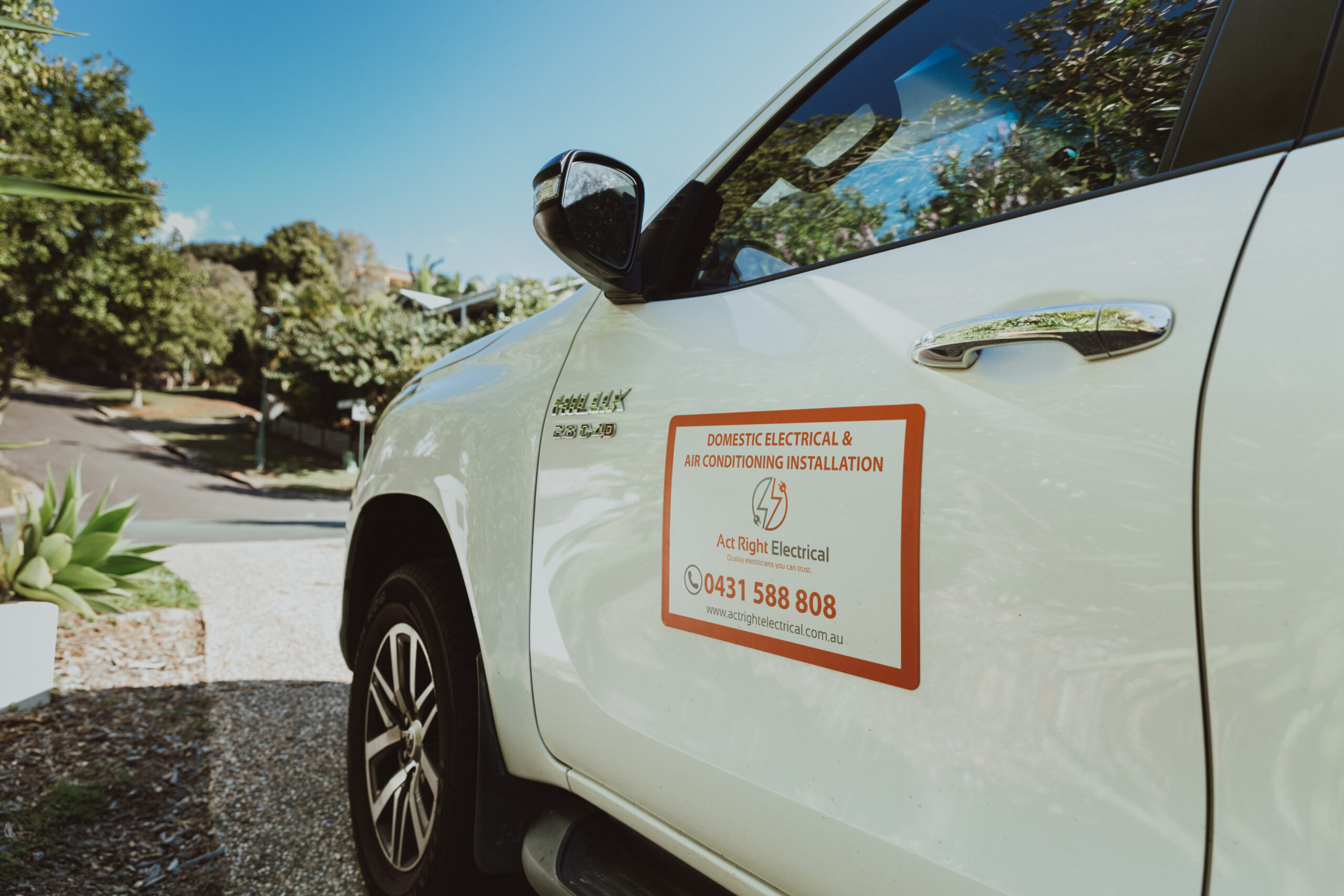 Air Conditioning Systems For Your Maroochydore Home
If you are looking to cool your entire house, a ducted air con system is generally the ideal choice, with an outdoor compressor, air handling unit, and vents in every room. Installation of such an air conditioner system also requires planning for your visual environment as you will wish to make your system as discrete as possible, and with little noise pollution. Your home might be short on available space, in which case Act Right Electrical may advise the installation of a multi-head split system or reverse-cycle conditioner.

Central Air Conditioning System

Efficient, effective, and practical, central air con units are best for offices or larger homes. Instead of a single air con unit cooling a room, such as a split system, central cooling implements ducts throughout your home or office that distributes cool air. This air con is controlled centrally, from one console.

These air con units are completely hidden, providing a seamless, clean look!

Split Air Conditioning Systems

Split systems are practical and effective. These air conditioning units have an interior component, which distributes the cool air to the room, and an exterior component. Different sizes are available, making it a scalable option for homes and offices of all sizes.

Window Air Conditioners

These air cons are an effective cooling solution for renters or other individuals unable to make permanent construction changes to their homes. Easy to install and remove, you can even take this unit with you when relocating to a new home – and then reinstall it!

Window air cons are not as effective as newer air con types but still allow considerable temperature control within a room. Bigger units may require additional installation support to prevent them from becoming loose or moving within the window itself.