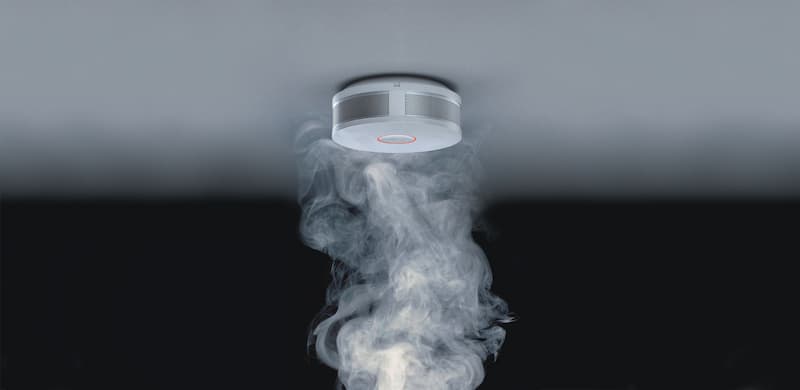 Here in Queensland, the legislation surrounding smoke alarms and smoke alarm systems can be complex and changes to the legislation occur often without the general population being aware of the changes. This is why it is important that you consult with a qualified electrician to ensure that your home is both safe and compliant. If your building is leased to others there are further obligations you may have to comply with in order for your tenants to be protected and as importantly, for you to be fully protected legally. By law, all homes and units in Queensland must be fitted with smoke alarms and there are significant requirements depending on the age of your older home and for new homes and homes under construction. Act Right Electrical, because we are experienced and ensure that we stay up to date with current legislation and legislation changes, are well qualified to advise you on all your domestic electrical requirements including smoke alarms.
By law there must be one smoke alarm outside sleeping areas and one alarm on each level of your home. Act Right Electrical would also highly recommend the installation of smoke alarms in children's bedrooms for added protection. A smoke alarm quite simply, detects smoke and sounds an alarm. When you sleep, your sense of smell also sleeps and without the protection of a functional smoke alarm you and your family could easily be overcome by smoke and fumes before being able to wake. There are photoelectric and ionisation smoke alarms. Photoelectric smoke alarms mainly detect visible smoke. Ionisation smoke alarms mainly detect the presence of very small particles of smoke and are the most common used in domestic homes. Act Right Electrical would also recommend the additional installation of photoelectric smoke alarms as these type of smoke alarms are often more effective across a wider range of fires that can be experienced in homes.
Call Act Right Electrical to come and test, inspect and advise you on your home smoke alarm system and all aspects of your domestic electrical requirements.