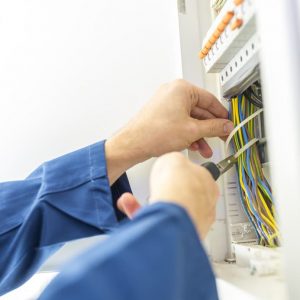 If you are building your new home, Act Right Electrical will not only wire your new home, we will first discuss with you your current and future needs and plan the wiring accordingly. Every home these days needs phone, TV, internet support and no doubt a doorbell. You may have decided that you no longer want to watch TV, however, you must take into account future resale value when wiring your new home. Act Right Electrical recommend first: a list! What exactly do you need, what does your new home need for resale value and what might your new home need in the future? Will you need wiring for surround sound in your family/media room? Will you be wiring for Foxtel. Do you have teenagers or young children who will become teenagers in this current home you are building? If that is the case, how much technology will they themselves be using and where. Internet, technology, multimedia, TV. Should you be wireless or have Ethernet or both? Even if you don't think you require it right now, is it wise to factor in and plan for a future security system? Even if the luxury of a digital sound system or high definition TV is just a dream right now, chances are that in the future your dream will become a reality.
Act Right Electrical recommend high-capacity, high-grade wiring and cabling during the building or remodelling of your home as in the long run it will save you considerable dollars. The cost of an integrated network can vary depending on the complexity of the system you are considering. If your budget is tight and you decide to stay with standard wiring, Act Right Electrical have future effective options for you to consider, such as installing plastic conduits in the new walls. This will simplify future rewiring processes and prevent the visual ugliness of having wires and chords externally visible when you make future changes.
Call us now to discuss with you your options for wiring your new home. Act Right Electrical are the Sunshine Coast professionals in Domestic Electrical.