Sunshine Coast Air Conditioner Replacement Services
As any homeowner knows, air conditioning units don't tend to last forever. Over time, they can start to perform poorly, using more energy and becoming less effective at cooling your home. When this happens, it's usually time to replace the unit with a new one. At Act Right Electrical, we provide air conditioning replacement services on the Sunshine Coast. Our team of experienced electricians will help you choose the right unit for your home and ensure it is installed properly. We also provide maintenance and repair services to keep your air conditioner running smoothly for years to come.
Need Help Replacing Your Air Conditioner?
There is no denying that air conditioning is an essential part of modern life, particularly on the Sunshine Coast, where the harsh climate can makes things surprisingly uncomfortable. Whether you are dealing with the sweltering heat of summer or the bitter chill of winter, having a reliable air conditioner is the key to staying comfortable all year round. If you are looking to upgrade and replace your existing air conditioning unit, the team at Act Right Electrical are your go-to experts for air conditioning replacements on the Sunshine Coast.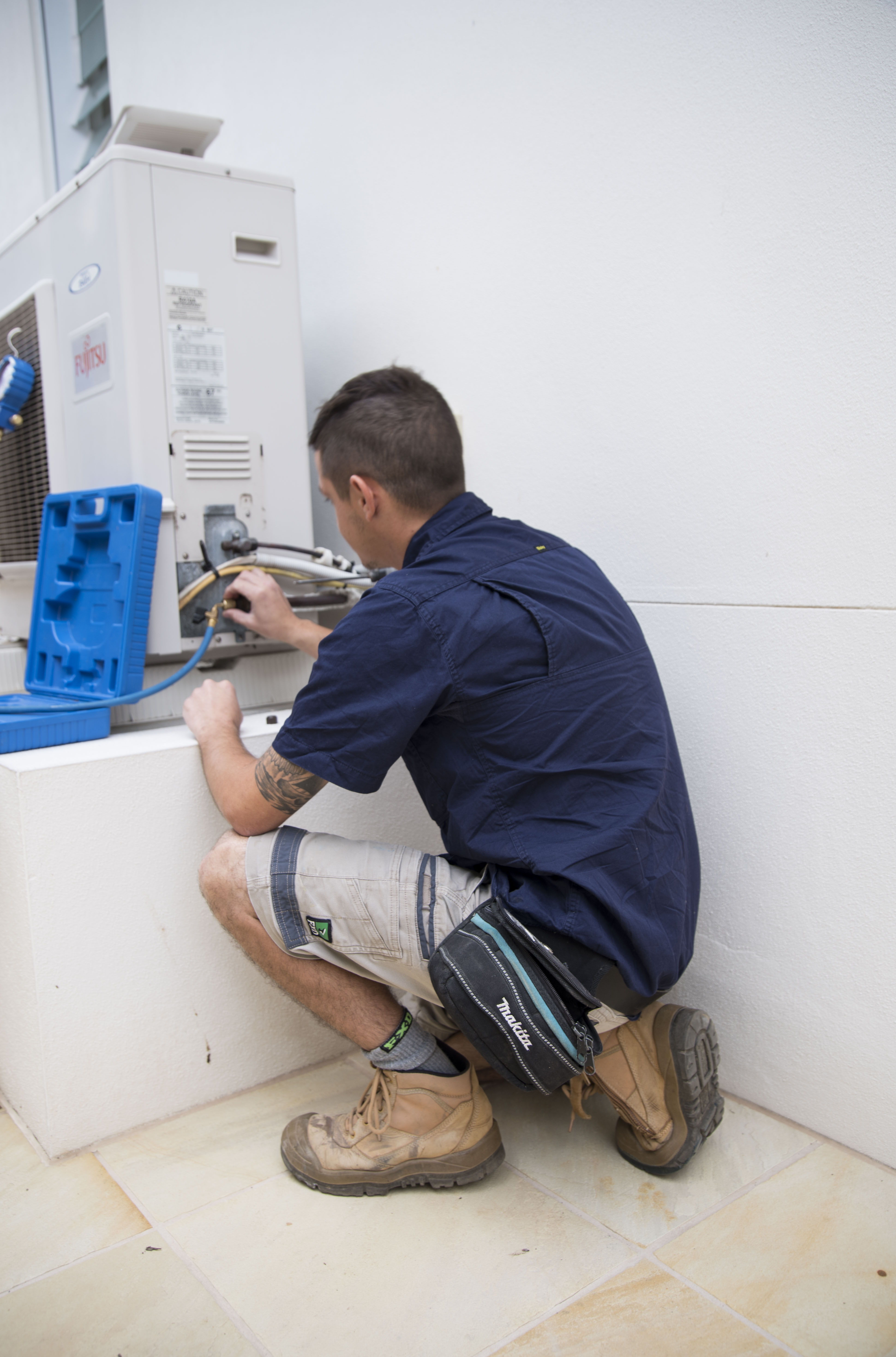 Important Points To Keep In Mind When Replacing Your Air Con
Air conditioners are rather advanced mechanical systems and there are many factors to consider before such a system works effectively and efficiently.
For instance, you have to consider the size of your home in comparison to the size and power of your selected air conditioner. You also have to note down how many rooms you plan on being included in the flow as well as your peak times of usage.
We are all concerned when it comes to our electricity bill, which is why you also have to consider your home or building's design and how it will affect the energy consumption of your soon-to-be air conditioning system.
Another great thing to consider is your other electrical appliances which tend to use a lot of power, like washers, dryers, and lighting. If you need help making the proper considerations before purchasing and installing air conditioning in your Sunshine Coast home, call us now on 0431 588 808.
Stress-Free Air Con Removal For Your Sunshine Coast Home
Is your old conditioner getting on your nerves? Is removing it on your own turning out to be too much of a hassle? We are here to help. We guarantee you will get quality and professional-level air conditioners Sunshine Coast services.
We will handle everything from planning and removal, to cleaning and replacement. To avoid voiding the warranty of your new unit is installed by professionals. Call us now on 0431 588 808 for an obligation-free air conditioning installation quote for your Sunshine Coast home.
Old Air Conditioner Removal & Disposal
Planning to retire your old, Sunshine Coast air conditioning unit? We can help you properly remove and dispose it. After years of making your home a cooler place, your old air-conditioning machine deserves a proper retirement. It can be rather troublesome to remove a big machine from your home on your own.
Save yourself the hassle and let our air conditioning Sunshine Coast team do the heavy lifting for you. We are professional and friendly; you can trust that we will take the lead in making sure the air conditioner disposal and replacement process is painless and stress-free.
Local Air Conditioner Replacement Services
When it comes time to replace your air conditioner, there are many important things to consider. You need to find an air conditioner that is suited to your needs and one that will be energy-efficient and long-lasting. It is also important to select a reputable air conditioning company that will provide professional advice and excellent service throughout the air con replacement process. At Act Right Electrical on the Sunshine Coast, we have years of experience working with air conditioners, and we always put our customers' best interests first. Whether you need expert advice on air conditioning selection or expert installation of a new unit, you can count on us for quality work at an affordable price.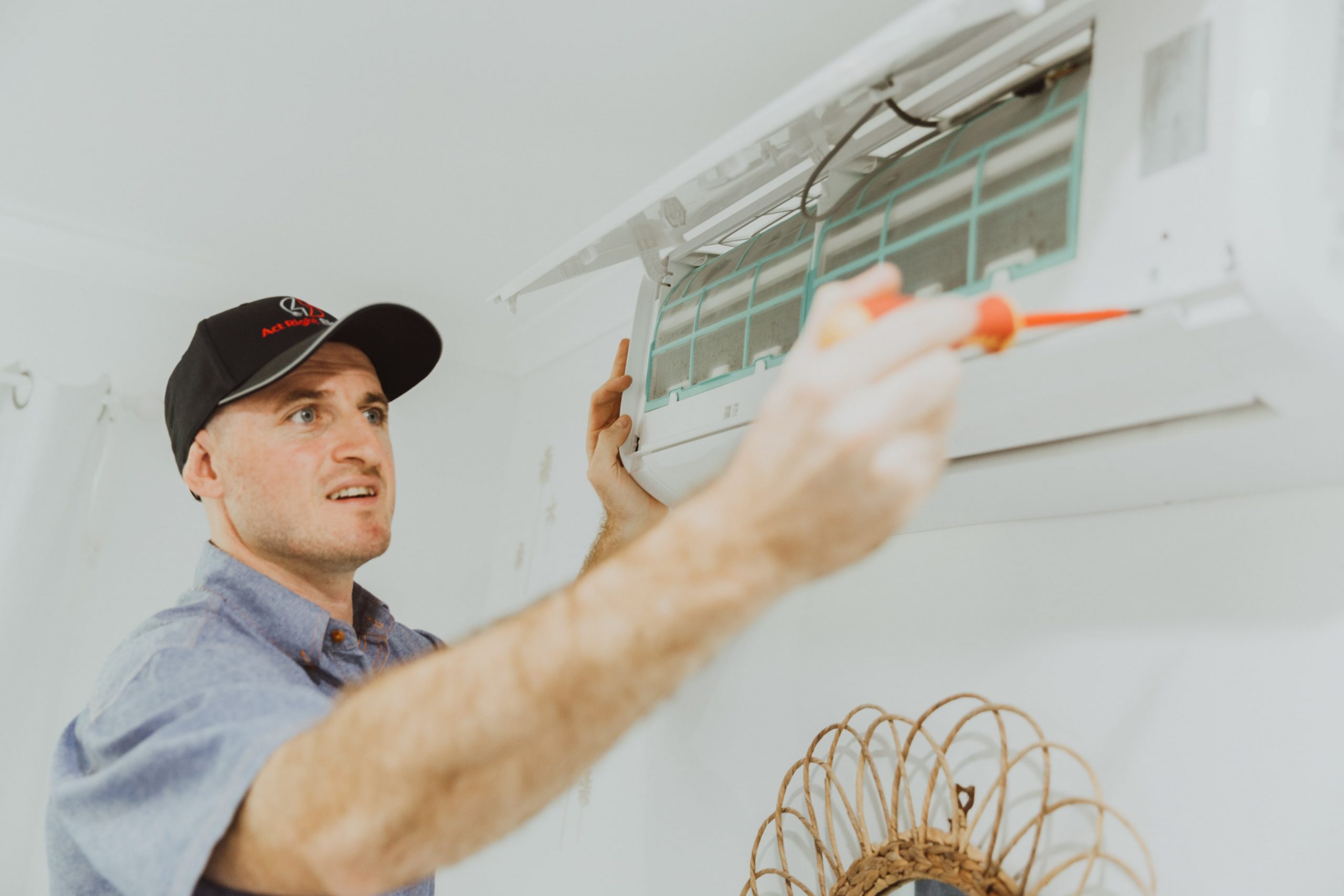 Professional Expertise With a Personal Touch
On the Sunshine Coast, our weather and often high humidity can adversely affect the efficiency of air cons and therefore affecting the energy consumption of your system. If your air conditioner is older, or broken and requiring replacing, Act Right Electrical will assess your personal or work situational requirements and offer you the best air con replacement advice.
We won't simply replace your unit, we will use our professional expertise to ensure that all aspects are taken into consideration, including future costs to you, through energy consumption and much more.
Factors to Consider When Choosing a New Air Con
Air conditioners are complex mechanical systems that rely on numerous conditions to work correctly. They are sized to meet certain household or workplace loads. If your replacement system is not installed with consideration to your air conditioning needs, such as:
How many rooms you wish to include in the flow.
How well the system will work during peak flow times.
How well ducting is installed and insulated.
How well your new air conditioning Sunshine Coast unit marries up with the design of your home, office, motel or renovation home.
How much will the current building design affect the future energy consumption of the air conditioning unit?
If you're building, should you think about "cool roofing" options?
Can your windows be tinted or shaded and will they efficiently reduce air leakage?
Will other electrical equipment such as washers, dryers and lighting be in heavy use?
Local Air Conditioning Replacement Professionals You Can Trust
Act Right Electrical are the pros to call when it comes to replacing your Sunshine Coast air conditioning unit. We consider your immediate and future requirements in order to offer you the best replacement options.
Call us now at 0431 588 808 and get your free, no obligation quote.