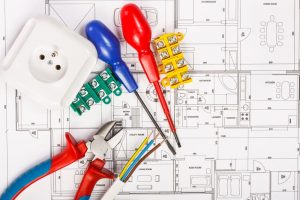 Whether you are updating your current home, renovating an older home or building a new home, Act Right Electrical are the experts to call. Quality electrical cabling, wiring and supplies should never be underestimated. After all, your home is your safe haven and the peace of mind achieved by knowing that your electrical work is up to standard is worth the extra effort of finding the right electrician. Act Right Electrical are affordable and passionate about the quality of our work and we will work with you to ensure the best possible results.
When re-wiring and existing home or renovating, Act Right Electrical will discuss your budget, listen to exactly what you plan for and encourage the transfer of your plans from dreams to reality. Some people know exactly what they want, such as re-wiring to incorporate a theatre room, or security system or convert their shed into a state of the art handyman workshop. They already have a sound idea of how many power points and where they want them placed and this is a great place to start when we begin to consult with you. Or, you may have many ideas of what you want your end result to be but need Act Right Electrical to put that into a realistic format for you. We will advise on load bearing, whether your current switchboard is able to carry the re-wiring or if it may require updating. With constant changes to safety standards and compliance requirements, especially when renovating or working with older homes, Act Right Electrical can advise you on exactly what you do or do not require through the re-wiring process. Safety switches and smoke alarms must be considered and working within your estimated budget is important.
Call Act Right Electrical to discuss your renovation and re-wiring plans.