Ducted Air Conditioning Sunshine Coast
Act Right Electrical provides a range of ducted air conditioning services on the Sunshine Coast. If you need an affordable and reliable removal, installation or repair then get in touch with us today!
Ducted Air Conditioning For Your Sunshine Coast Home
Ducted air conditioning systems have become increasingly popular on the Sunshine Coast, especially for properties that boast multiple rooms and living areas. A quality ducted air conditioner transforms each room into an isolated zone, where cooling and heating can happen independently. This means that each user is free to control the climate in their own space, and you can cut the cost of your energy bill by only cooling or heating a room that is in use.
Your Trusted Ducted Air Con Specialists On The Sunshine Coast
Here at Act Right Electrical, we pride ourselves on being the air conditioning and ducted air conditioning leaders on the Sunshine Coast. With over 20 years combined experience, we have the knowledge and expertise to meet all of your air conditioning needs. We are also trusted by many Sunshine Coast locals, so you can rest assured that you're in good hands. Whether you're looking for a new ducted air conditioner or need repairs on your existing one, we're here to help.
What Is Ducted Air Conditioning?
Ducted air conditioning is a type of forced air heating and cooling system. The main component of ducted air conditioning is an evaporator unit, which is usually located in the crawl space of the ceiling. A blower then forces air through a network of ducted to individual rooms in the house. The advantage of ducted air conditioning is that is can provide even heating and cooling throughout the entire house. This makes it a good choice for homes with multiple floors or large open areas.
Here at Act Right Electrical, we understand how important is it to have a functional and efficient air conditioning system in your home, especially here on the Sunshine Coast where summer's can be quite hot and humid. We only use the highest quality products, and our team of high trained and experienced electricians will work quickly and efficiently to get your air conditioning system up and running again.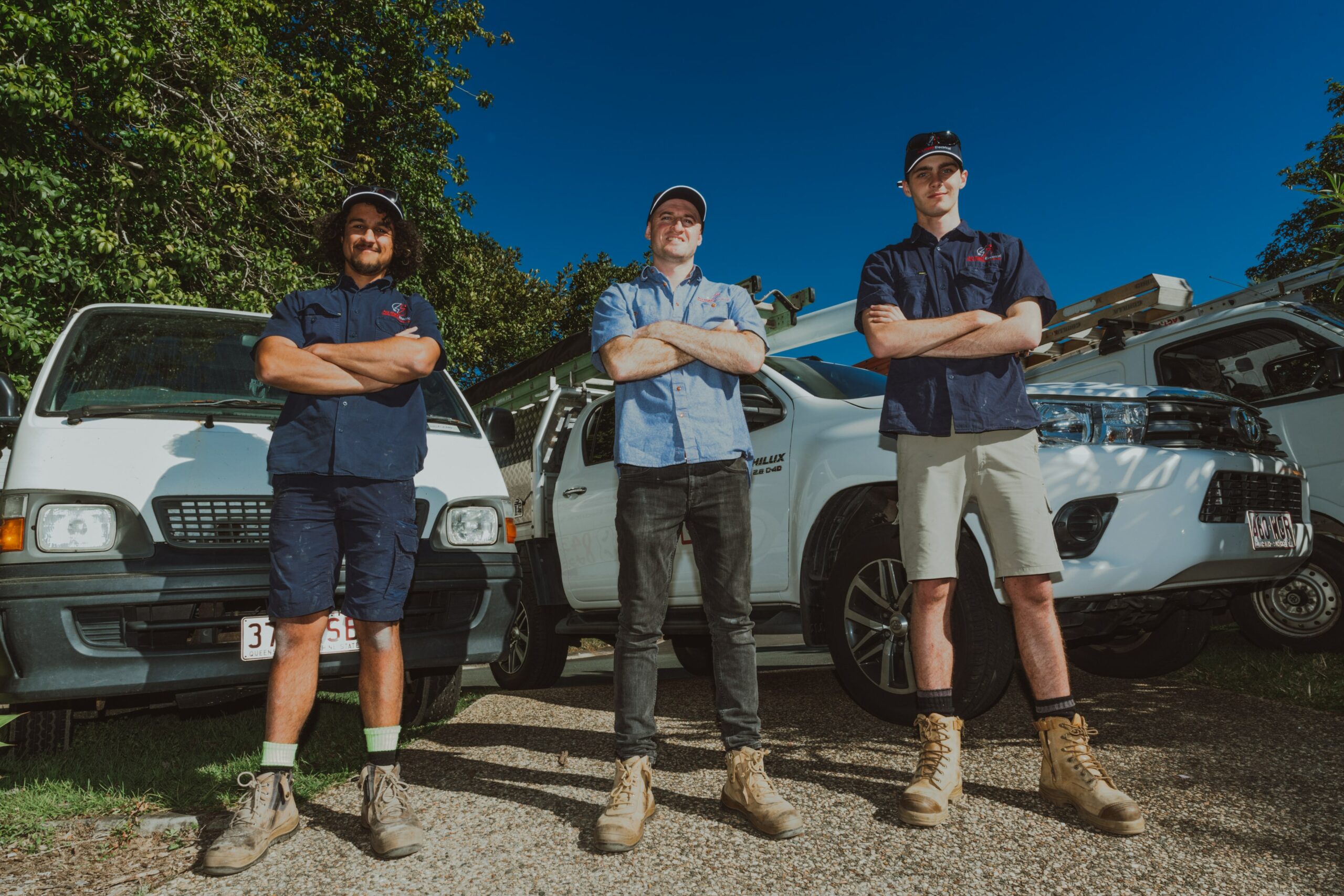 Experienced Sunshine Coast Ducted Air Conditioning Specialists
Ducted air conditioning systems provide a comfortable and consistent temperature throughout your home or office all year long. We have a team of experienced and qualified professionals who can help you find the perfect ducted air conditioning system for your property, whether its a new build, or an upgrade, our team can help!
We're proud to provide our services across the Sunshine Coast, and we're confident that we can find the right solution for you. If you're not sure what you need, we will work with you to understand your requirements, and find the perfect solution. Get your free quote online today!
We proudly service Sunshine Coast, Caloundra, Buderim, Nambour, Noosa, Coolum, Maroochydore and many other areas.
Benefits Of A Ducted Air Conditioning System
Sunshine Coast Team, Here To Help!
At Act Right Electrical, we pride ourselves on our reliability, workmanship and service. We have a team of experienced professionals who are here to help you with all your air conditioning needs. Whether you are looking to install a ducted air conditioning system, or require an upgrade, we can provide you with a free quote today. We understand the importance of customer satisfaction, and we will work hard to ensure that you are happy with the work we provide.
Get Your Free Quote Today!
Call us on 0431 588 808 today for all your air conditioning Sunshine Coast inquiries, including installation.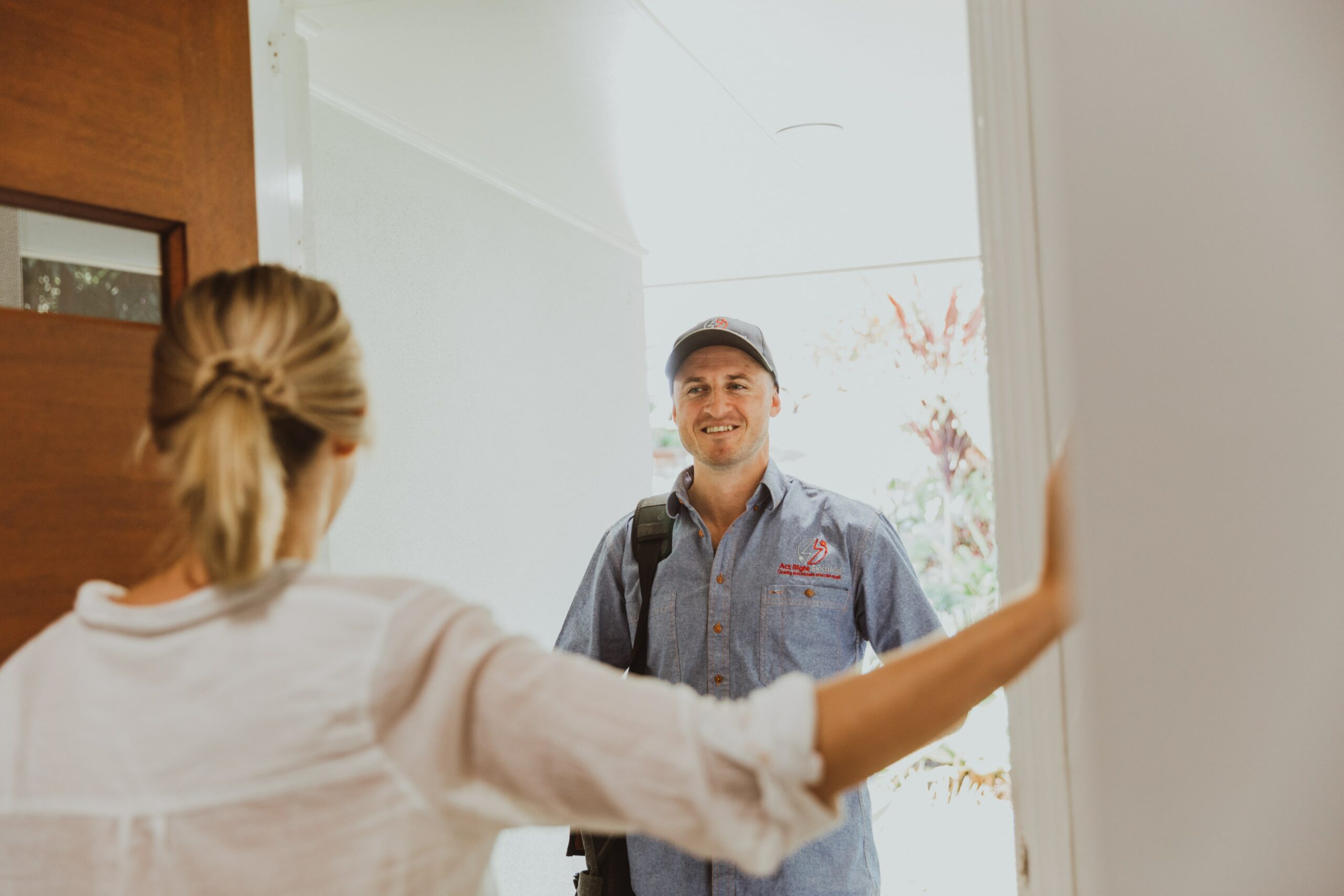 Choose Your Air Conditioning System For Your Sunshine Coast Home
If you are looking to cool your entire house, a ducted air con system is generally the ideal choice, with an outdoor compressor, air handling unit, and vents in every room. Installation of such an air conditioner system also requires planning for your visual environment as you will wish to make your system as discrete as possible, and with little noise pollution. Your home might be short on available space, in which case Act Right Electrical may advise the installation of a multi-head split system or reverse-cycle conditioner.

Central Air Conditioning System

Efficient, effective, and practical, central air con units are best for offices or larger homes. Instead of a single air con unit cooling a room, such as a split system, central cooling implements ducts throughout your home or office that distributes cool air. This air con is controlled centrally, from one console.

These air con units are completely hidden, providing a seamless, clean look!

Split Air Conditioning Systems

Split systems are practical and effective. These air conditioning units have an interior component, which distributes the cool air to the room, and an exterior component. Different sizes are available, making it a scalable option for homes and offices of all sizes.

Window Air Conditioners

These air cons are an effective cooling solution for renters or other individuals unable to make permanent construction changes to their homes. Easy to install and remove, you can even take this unit with you when relocating to a new home – and then reinstall it!

Window air cons are not as effective as newer air con types but still allow considerable temperature control within a room. Bigger units may require additional installation support to prevent them from becoming loose or moving within the window itself.