Air Conditioning Sunshine Coast
Your Local Sunshine Coast Air Conditioning Company
Act Right Electrical provides reliable and experienced air conditioning services on the Sunshine Coast. Enjoy professional removals and installations at an affordable price. Get your quote today!
Experienced Air Conditioning Technicians 

Local Sunshine Coast Business
Air Conditioning Sunshine Coast
Looking for Air Conditioning Installation Services on the Sunshine Coast?
Act Right Electrical specialises in air conditioning installation, as well as aircon replacement and removal on the Sunshine Coast. With over 20 years combined experience and dozens of rave reviews, we are fast becoming the air conditioning leaders in the Sunshine Coast.
A Sunshine Coast Air Conditioning Company That Will Save You Money
If you have an existing air conditioner system, call us now to examine the efficiency of your system and help save you money. We know and understand that so much of a successful efficient ducted air conditioning install starts with the duct work. With our high standards, we can save you a great deal of money by examining, servicing or replacing inside and outside coils to maximise efficiency and reliability. We understand how important the right air conditioning system is for your home and can ensure that the wrong choice, which can cause excessive operating costs, is not one of the problems you will have to consider.
Leading Air Conditioner Solutions
Choosing The Right Air Conditioning Units For Your Home
Air conditioning has become a necessity in our hot climate. Along with the changing times, changes in the affordability and range of domestic air conditioning systems have also come. Regardless of whether you regard your air conditioner as a necessity or a luxury, it is important to understand your unit or the unit you are preparing to have installed. Knowing your system and choosing the right one for your home and required uses can save many costly mistakes. Our expertise means that we can assist you in choosing an air conditioning unit that is right for your needs, environment and budget. We take full account of your requirements to provide nothing short of exceptional service, including:
Size of your home
Number of rooms requiring cooling
Budget
Energy efficiency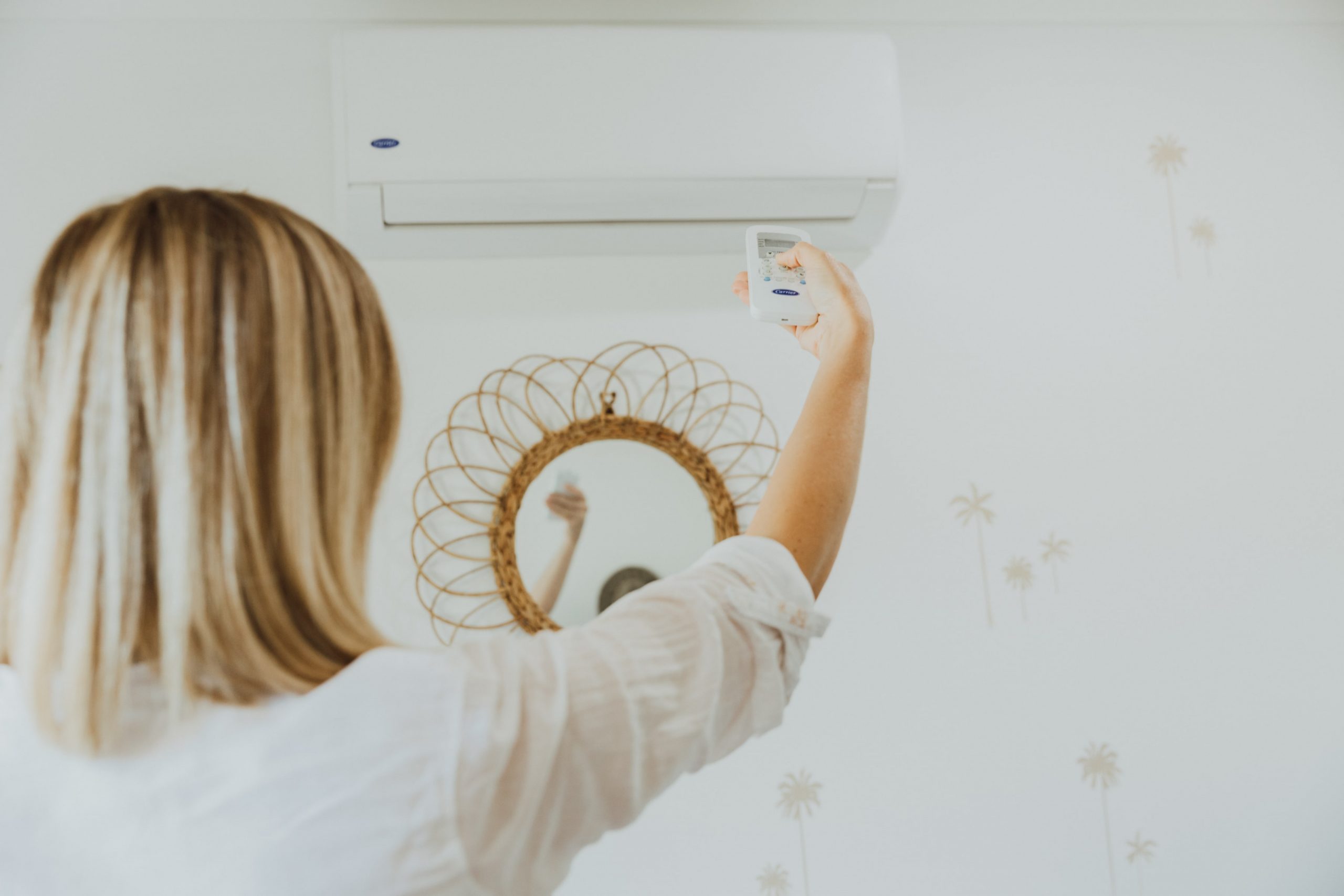 Ducted Air Conditioning Systems
One of the many services we provide is the installation of ducted air conditioning. A ducted air conditioning system is a central air conditioning system that uses a network of ducts and vents to distribute cooled or heated air throughout a home. This type of system is typically hidden in the ceilings, walls or floor and can provide consistent temperature control and improved indoor air quality.
Ducted air conditioners are particularly well-suited for larger homes and can be controlled by a central thermostat or a series of zone controllers, which allows for greater flexibility and energy efficiency.
Our team of technicians will work with you to design and install the perfect ducted air con system for your property, taking into account the size, layout and specific cooling and heating needs.
Split System Air Conditioners
Split system air conditioners consists of two main parts – an outdoor and indoor unit. The outdoor unit houses the compressor and condenser coils, while the indoor unit contains the evaporator coils and fan. These two units are connected by a conduit that carries refrigerant, power and a drain line.
Split system air cons are a popular choice for many Sunshine Coast locals because they are relatively quick and easy to install and maintain, and can be more cost-effective than ducted air conditioning systems.
We offer a wide range of split system air conditioning solutions from leading brands and manufacturers, so you can trust us to provide you with expert advice and guaranteed quality workmanship.
Affordable Air Conditioning Sunshine Coast
Get In Touch With The Sunshine Coast Team
So for air conditioning services on the Sunshine Coast call Act Right on 0431 588 808, for all your Air Conditioner requirements – be it advice, installation or repair. Our team will offer professional, knowledgeable support with friendly, cost effective efficiency.
As licensed professionals, Act Right Electrical, Sunshine Coast, will provide your family or business with the best, most effective product for you. Contact us today for a free quote and honest advice.
Your Local Sunshine Coast Air Conditioning Installation Experts
Act Right Electrical provide personalised and professional air conditioning services to residents across the Sunshine Coast. We can install new air conditioning systems in your home, replace old units and remove broken air cons. Our team implements a high standard of work across the board, giving you peace of mind that you will receive affordable, high-quality service.
We proudly service Sunshine Coast, Caloundra, Buderim, Nambour, Noosa, Coolum, Maroochydore and other areas.
We Are Here To Help
The average household energy bill, since privatisation, continues to grow. An air conditioner can chew into a large chunk of your energy expenses. Therefore it is important to ask Act Right for expert advice. We can advise you on choices that will run your system without eroding your bank account. With so many options available, from window units to free-standing combination heating and cooling units, which ones best suit your home? Which choice will work for you? We offer our knowledge and experience to help you make the most energy-efficient residential solutions suited to your home, office or renovation home.
Get Your Free Quote Today!
Call us on 0431 588 808 today for all your air conditioning Sunshine Coast inquiries, including installation.
Choose Your Air Conditioning System For Your Sunshine Coast Home
If you are looking to cool your entire house, a ducted air con system is generally the ideal choice, with an outdoor compressor, air handling unit, and vents in every room. Installation of such an air conditioner system also requires planning for your visual environment as you will wish to make your system as discrete as possible, and with little noise pollution. Your home might be short on available space, in which case Act Right Electrical may advise the installation of a multi-head split system or reverse-cycle conditioner.

Central Air Conditioning System

Efficient, effective, and practical, central air con units are best for offices or larger homes. Instead of a single air con unit cooling a room, such as a split system, central cooling implements ducts throughout your home or office that distributes cool air. This air con is controlled centrally, from one console.

These air con units are completely hidden, providing a seamless, clean look!

Split Air Conditioning Systems

Split systems are practical and effective. These air conditioning units have an interior component, which distributes the cool air to the room, and an exterior component. Different sizes are available, making it a scalable option for homes and offices of all sizes.

Window Air Conditioners

These air cons are an effective cooling solution for renters or other individuals unable to make permanent construction changes to their homes. Easy to install and remove, you can even take this unit with you when relocating to a new home – and then reinstall it!

Window air cons are not as effective as newer air con types but still allow considerable temperature control within a room. Bigger units may require additional installation support to prevent them from becoming loose or moving within the window itself.
Frequently Asked Questions