Are you looking for qualified and experienced electricians in Coolum Beach? Choose Act Right Electrical for fast, efficient service.
Your Local Coolum Beach Electricians
Are you in need of a local electrician in Coolum Beach? Look no further than Act Right Electrical. Our team of highly trained and experienced electricians are available to help you with your electrical needs, big or small. We pride ourselves on our customer service, and we will always go the extra mile to make sure you are happy with our work. We understand that dealing with electrical issues can be stressful, so we will do everything we can to make the process as smooth as possible. Contact the team today for a free quote, and see how we can help you with your electrical needs.
Coolum Beach Domestic Electrical Services
Work with a reputable electrician in Coolum Beach – work with Act Right Electrical! Our team of highly-experienced and qualified electricians provide professional domestic and residential electrical services to residents in Coolum Beach, as well as across the Sunshine Coast.
Ensuring that your electrical home amenities and facilities are working properly and according to governmental standards is not only important but also ensures your safety and the safety of your home and loved ones. We use electricity and electrical items all the time, often taking their operational status for granted and without realising the risks that come with leaving electrical problems unattended to.
Electrical faults and failures can occur at any time – and often happen at the worst of times! Let our professional team take the stresses and hassles of resolving these issues out of your hands. We will have your electrical items and foundations working soundly again in no time. We can even help identify potential future issues, outdated fittings and improvements or replacements that can help you cut the cost of your electrical bill!
Reliable Electrical Services in Coolum Beach
Act Right Electrical provide the following domestic electrical services
New builds, including planning, product research and energy-efficient solutions
Renovations and additional home electrical work
Repairs and replacements
Switchboard upgrades and replacements
Insurance quotes and claims
Lighting, powerpoints, fans, TV points, hot water services, ovens, cook tops
Outdoor lighting
Smoke detector installation, repair or replacement
Safety assessments
Air conditioning installation and replacement
Act Right Electrical are proud to be leaders in Domestic Electrical Services in Coolum Beach. We offer exceptional quality service with focus on cost effective, professional work.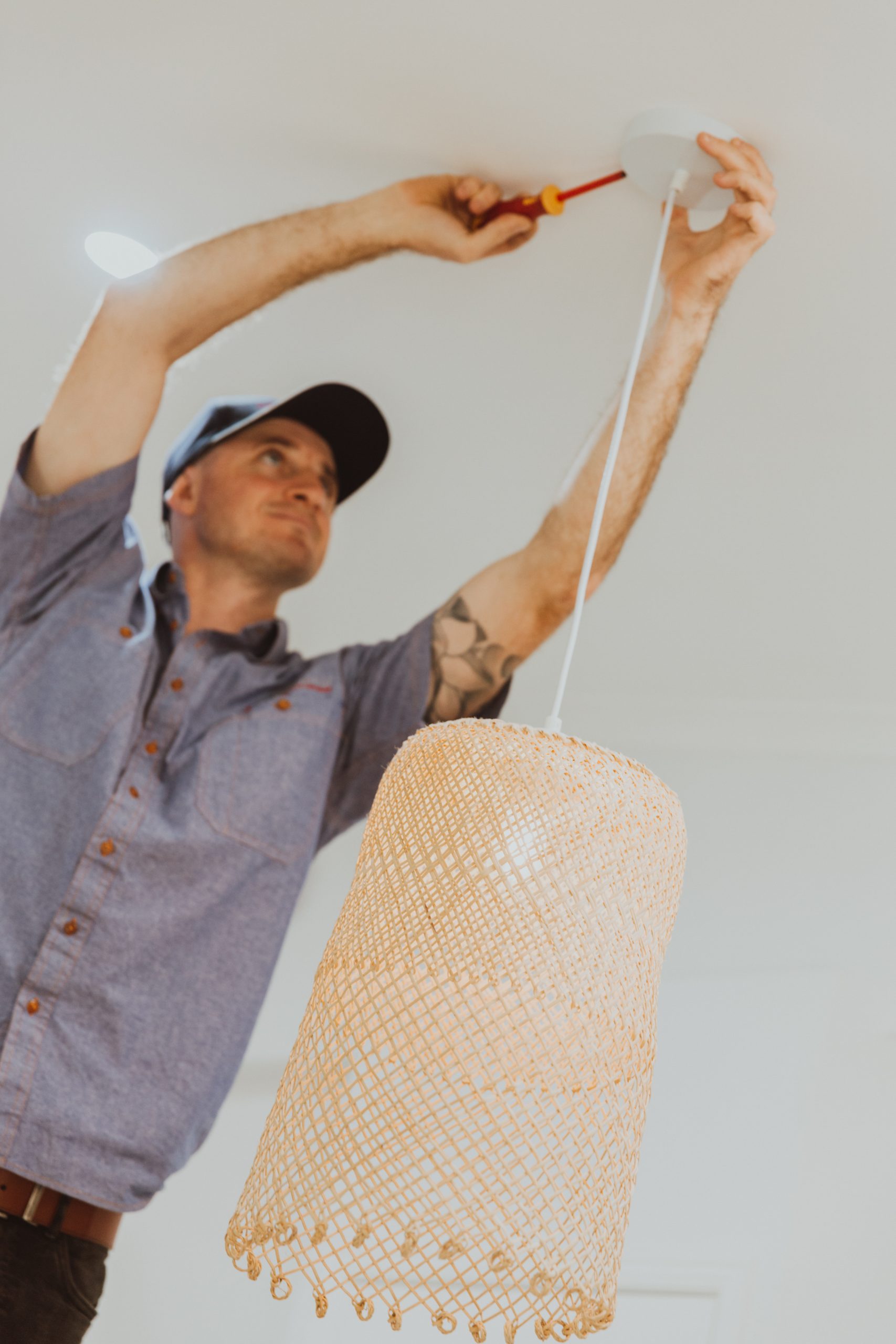 Five Reasons You Should Always Hire a Professional Electrician In Coolum Beach
When it comes to electrical work, cutting corners may save you some time, but the long-term risks of improperly installed or fitted electrical items far outweigh the benefits. Electrical faults can quickly become electrical fires, putting yourself, your family and your home at risk. Even though some electrical repairs may seem simple and easy to DIY, hiring a professional electrical is always the safer – and cheaper! – option. Here's why…
Safety

Above all else, hiring a professional electrician in Coolum Beach will provide you with safe and professionally carried-out repair or installation work. Electricity is always potentially dangerous, and only an experienced, trained electrician knows how to handle wiring, switches and other electrical components properly. If you don't approach electrical repairs with the right expertise, equipment or safety training, you are putting yourself at great risk.

Cost

Oftentimes those who carry out their own electrical work will land up paying more to have it repaired professionally than if they'd hired a qualified electrician from the start! Although you may be trying to save a few bucks by repairing any issues yourself, a lack of knowledge or experience may cause you to actually worsen the problem, making professional repairs more costly. Save yourself time, stress and money – hire Act Right Electrical.

Troubleshooting

Another great reason to always hire a professional electrician is because we can spot additional electrical problems that you may not even be aware of! Our team has been called out to assist residents in Coolum Beach before, only to find that there are more problems than our customer originally thought. Although this may seem like a costly exercise, troubleshooting electrical issues can actually save you a far greater sum in the long run by preventing further electrical issues from occurring.

Qualifications and Certifications

There is a reason that becoming an electrician takes years. You wouldn't trust a doctor without his degree, and you shouldn't trust an electrician without qualifications and certifications. The many hours of on-the-job experience, testing and training that Act Right Electrical's electricians go through ensure that we can deliver the high-standard and quality of work you would expect from a qualified professional.

Peace of Mind

Lastly, hiring a professional electrician will give you the peace of mind that you can continue to use your electrical items and appliances as normal – and without fear of repercussion. Our expert service will not only provide instantaneous relief to electrical issues you may be experiencing, but also prevent future issues from occurring and extend the lifetime of your electrical items.