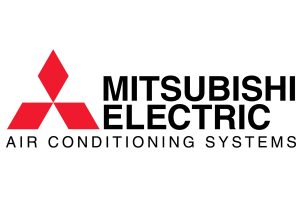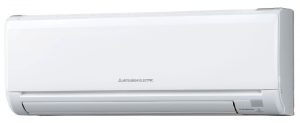 The Mitsubishi Electric 2.5kW Split System is the PERFECT size for the average bedroom.
We can supply & install for an upfront cost of $1,540.00 but after $100 worth of cashbacks it brings it down to an amazing $1,440.00!
Contact us today before the promotion ends!
How do the rebates work?
Energex Cashback
If you purchase a peaksmart eligible air-conditioner you have the choice to have a signal receiver installed and you will be rewarded with up to $400 cashback!
The amount of your cashback will be determined by the size of your air-conditioner.
Click HERE to learn more.
Mitsubishi BONUS Eftpos Gift Card
Purchase an eligible split or ducted air-conditioning unit and receive a BONUS eftpos Gift Card up to $400
Offer ends 31st July 2020
Terms and Conditions apply
Click HERE  to learn more.


Are you looking for air conditioning installation on the Sunshine Coast?
Act Right Electrical specialises in Sunshine Coast air conditioning installation, as well as air con replacement and removal. With over 20 years combined experience and dozens of rave reviews, we are fast becoming the air conditioning leaders in the Sunshine Coast.
Why Choose Us?
Local business with over 15 years experience
No fuss
On time
Friendly professional service
Affordable while still being high quality
Promptness and attention to detail
Quality electricians you can trust
Sunshine Coast Air con leaders
Free, no obligation quote
Once upon a time, buying air conditioners was considered a luxury. Now, thankfully for our comfort, it is considered a necessity in our hot climate. Along with the changing times, changes when it comes to the affordability and range of air conditioning units has also come to pass. Regardless of whether you regard your air conditioner as a necessity or a luxury it is important to understand your unit or the unit you are preparing to have installed. Knowing your system and choosing the right one for your home and required uses can save many costly mistakes.
Your Local Air Conditioning Installation Experts
This is why Act Right Electrical are experts in the field of Air Conditioning repair and installation. We know our Air Cons! Be it for your home, a renovation home, rental property or hotel situation, Act Right Electrical have the knowledge base, the skills and the care factor to help you make the Sunshine Coast Air Conditioning choice right for your needs.
We proudly service Sunshine Coast, Caloundra, Buderim, Nambour, Noosa, Coolum, Maroochydore and other areas.
We Are Here To Help
The average household energy bill, since privatisation, continues to grow. An air conditioner can chew into a large chunk of your energy expenses. Therefore it is important to ask Act Right Electrical for their expert advice.  We can advise you on choices that will run your system without eroding your bank account. With so many options available, from window units to free standing combination heating and cooling units, which ones best suit your home or business? Which choice will work for you? We offer our knowledge and experience to help you make the most energy efficient solutions suited to your home, office or renovation home.
A Sunshine Coast Air Conditioning Installation Company That Will Save You Money
If you have an existing air conditioner system, call us now to examine the efficiency of your system and help save you money. We know and understand that so much of a successful efficient ducted air conditioning install starts with the duct work. With our high standards we can save you a great deal of money by examining, servicing or replacing inside and outside coils to maximise efficiency and reliability. We understand how important the right air conditioning system is for your home and can ensure that the wrong choice, which can cause excessive operating costs, is not one of the problems you will have to consider.
So for air conditioning services on the Sunshine Coast call Act Right Electrical on 0431 588 808, for all your Air Conditioner requirements – be it advice, installation or repair. Our team will offer professional, knowledgeable support with friendly, cost effective efficiency.
As licensed professionals, Act Right Electrical, Sunshine Coast, will provide your family or business with the best, most effective product for you. Contact us today for a free quote and honest advice.
Get Your Free No Obligation Quote Today!
Call us on 0431 588 808 today for all your air conditioning Sunshine Coast inquiries, including installation. We guarantee that you will always speak to an experienced tradesman – no receptionists or 'call back' services.